Franciscan Health Family Birth Center (Olympia Fields)
Address:
20201 South Crawford Avenue
Olympia Fields, IL 60461


BIRTHING EQUIPMENT
Bean bag pillow
Birthing stool
Birth Balls
Peanut ball
Reclining chair
Rocking chair
Support rope, sling or bar
PAIN RELIEF
Epidural
Patient controlled epidural
Dedicated L&D anesthesiology team
Narcotics
Nitrous-oxide
TENS unit
SUPPORT
Partner/support person policies
allowed in triage
allowed in labor room
allowed in OR for C-section
allowed in postpartum
allowed in NICU
rooming-in allowed
Doula policies
allowed in triage
allowed in labor room
allowed in OR for C-section
allowed in postpartum
allowed in NICU
Siblings allowed in labor
NEWBORN & POSTPARTUM CARE
After routine delivery...
Suctioning only if needed
Delayed cord clamping (at least 1 minute)
Delayed cord clamping (at least 3 minutes)
Delayed baby bath
Uninterrupted skin-to-skin contact until first feed
Baby rooming-in
Non-emergent nursery care available
All routine newborn exams at mother's bedside
Early discharge - 24 hours or less
Home postpartum visit
BREASTFEEDING
Baby-friendly designation
Lactation consultants (IBCLC) available for consultation on site
24/7 lactation support on site
No formula given to breastfeeding babies in first 48 hours
Donor milk available
ROOM AMENITIES
Dimmable lighting
CD player
DVD player
Music speakers (phone or IPod)
Television
WIFI
Free WIFI
Refrigerator
Microwave
INSURANCE
Accepts Medicaid : Yes
See Insurance comments for details
Languages - In-Person Interpretation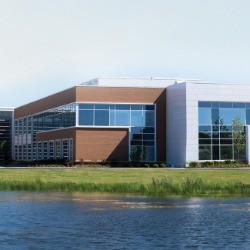 Address:
20201 South Crawford Avenue
Olympia Fields, IL 60461


Hospital | Doctor-attended birth
Small (fewer than 900 births per year)
Perinatal Level II+
Outcomes:
Overall C-Section Rate (risk adjusted) - 28.9%
As compared to Chicago-area hospitals, this rate is:
Primary C-Section Rate (risk adjusted) - 16.8%
As compared to Chicago-area hospitals, this rate is:
VBAC Rate (risk adjusted) - 3.9%
As compared to Chicago-area hospitals, this rate is:
Exclusive Breastfeeding Rate - 52.6%
As compared to Chicago-area hospitals, this rate is:
Number of VBAC deliveries per year- 5
Epidural Rate - no data provided
Overall Induction Rate - no data provided
Early Elective Deliveries - no data provided
Episiotomy Rate - no data provided
Maternity Care Overview
[Includes input from the Birthing Center clinical staff]
"At Franciscan Health, we know that the birth of your baby is an exciting moment that you will cherish always. We want your experience to be the first of many wonderful memories. That's why we created the Family Birth Center at Olympia fields, a compassionate and caring environment for you and your baby."
"We've combined the care and dedication of the Franciscan Health staff with state-of-the-art technology to provide you and your baby the best care possible during your pregnancy, delivery and first days of life. We will make sure your maternity stay with us is comfortable for you and your family."
"At Franciscan Health, your maternity services include:
A personalized approach to delivery
Private and group tours of the hospital
Prenatal education and baby care classes
Access to Special Care Nursery and maternal-fetal medicine if your baby needs it
Breastfeeding support with a certified lactation consultant before, during and after you have your baby
SleepSack® for every baby, so you can know that he or she is sleeping safely
Rooming-in preference for mom and baby"
"At Franciscan Health, we offer modern facilities and state-of-the-art technology that will make your delivery and hospital stay as peaceful and comfortable as possible."
Breastfeeding support: "Many women choose to strengthen the mother/baby bond and give their babies the best in nutrition by breastfeeding. Sometimes they need a little extra help learning the techniques and benefits of breastfeeding. [] That's why we offer resources to help in different stages of breastfeeding.
Breastfeeding class: This one-session program prepares participants for the breastfeeding experience. Topics covered include the benefits of breastfeeding, preparing for nursing, techniques of breastfeeding, returning to work and breast pump selection. Fathers are encouraged to attend this class to learn how to support the new breastfeeding mother and baby.
24/7 breastfeeding support: All family birth center staff are trained to support breastfeeding, so there is someone available 24/7 to support you in your breastfeeding journey.
IBCLC Lactation Consultant: Our International Board-Certified Lactation Consultant offers personalized care and services, including:

Assistance with problem solving
Assistance with latching-on, positioning and breast refusal
Information on breast pump selection and use
Assistance with pumping, milk storage and returning to work
Breastfeeding telephone assistance

Additional lactation staff: Our lactation staff includes breastfeeding peer counselors, and a certified lactation specialist."
Special care: "Women who have had "at risk" pregnancies or are considering becoming pregnant or because they are pregnant and have been classified as "high-risk" or "complicated" by their primary physician can turn to a Maternal Fetal Medicine specialist at the Franciscan Health Family Birth Center. A Maternal Fetal Medicine specialist is an obstetrician or a gynecologist who has received several additional years of training to gain practical experience and special competence in the management of obstetrical, medical and surgical complications of pregnancy.
Perinatal Level II+ special care nursery: When a baby comes into the world, there are times when they need a helping hand. The first few hours are critical to ensure that your baby will grow into a strong and healthy child. Our level II with extended capabilities special care nursery at Franciscan Health Family Birth Center is here in these times of need. The neonatal specialists are some of the best in the region, working closely with specially trained clinical staff to ensure that your baby gets the best possible care."
Labor & Delivery Suites: "Our contemporary Labor & Delivery suites feature private rooms for labor, delivery and recovery, along with Caesarean surgical suites. While waiting for your newborn to arrive, your family members will be comfortable sitting in our family waiting area."
"Private mother-baby rooms: During your stay in our postpartum unit, you will enjoy a private room where friends and family members can visit you and your newborn. You will keep your baby with you at all times in your private room. But when your baby needs some extra attention, the staff of our newborn nursery will meet all of your newborn's needs."
Room service meals: "You can call for a snack or a meal any time between 6:30 am and 6:30 pm. We also offer a New Parent Celebration Meal, where a choice of entree is delivered to your room for you and your guest. Your meal is on us!"
INSURANCE
Click here to see Insurance Accepted.
For questions about insurance, call:
Franciscan Alliance contracts with a number of insurance companies, and will also accept any insurance and will file a claim for you. If you have questions, contact the Central Business office at the number above.  Hours are Monday – Friday 8 am – 6:30 pm ET / 7 am – 5:30 pm CST.
MATERNITY SERVICE TOURS
Private and group tours of the birthing center are available. Learn more by searching for "Family Birth Center Tours" on the hospital events page, which you can access here.
You can also see a virtual tour of the birthing center using the link below.
CHILDBIRTH CLASSES
Franciscan Health offers a wide variety of parent education classes to help you prepare for pregnancy, childbirth and parenting. Learn more here.
MATERNITY CARE CERTIFICATIONS & AWARDS
The Cribs for Kids® National Safe Sleep Hospital Certification program awards recognition to hospitals that demonstrate a commitment to reducing infant Sleep-Related Deaths by promoting best safe sleep practices and by educating on infant sleep safety. By becoming certified, the Franciscan Health Family Birth Center demonstrates its commitment to being a community leader and is pro-actively eliminating as many sleep-related deaths as possible. It is the first hospital in Illinois to earn the gold certification level.
EXTERNAL​ ​REVIEWS
Last updated: January 20, 2022
IMPORTANT DISCLAIMER: The content on BirthGuide does not provide medical advice. Always consult a medical provider for diagnosis and treatment. The listing of an individual or entity in this Birth Settings Directory does not constitute an endorsement or recommendation by BirthGuide. Here's where you can find out where the information comes from and access a Glossary that explains the search terms used. By using this directory you agree to be bound by the BirthGuide Terms & Conditions of Use. If you do not wish to be bound by these terms and conditions, please do not access the directory.