Ingalls Memorial Hospital (Harvey)
Address:
1 Ingalls Drive
Harvey, IL 60426
(708) 333-2300

PAIN RELIEF
Epidural
Patient controlled epidural
24/7 epidural (anesthesiologist on site)
Narcotics
Nitrous-oxide
TENS machine
SUPPORT
Doulas on staff
Doulas welcome
Siblings allowed during labor
Partner rooming-in
One-on-one nursing care
NEWBORN & POSTPARTUM CARE
After routine delivery...
Suctioning only if needed
Delayed cord clamping
Skin-to-skin contact until first feed
Baby rooming-in
All baby exams in mother's room
Early discharge
Home postpartum visit
BREASTFEEDING
Baby-friendly designation
Lactation consultants on-site
24/7 lactation support on-site
BIRTHING EQUIPMENT
Bean bag pillow
Birthing stool
Birth Balls
Peanut ball
Reclining chair
Rocking chair
Support rope, sling or bar
ROOM AMENITIES
Dimmable lighting
CD player
DVD player
Music speakers (phone or IPod)
Television
WIFI
Free WIFI
Refrigerator
Microwave
INSURANCE
Accepts Medicaid : Yes
See Insurance comments for details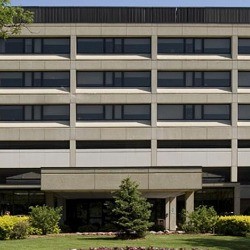 Address:
1 Ingalls Drive
Harvey, IL 60426
(708) 333-2300

Hospital | Doctor-attended birth
Small (fewer than 900 births per year)
Perinatal Level II+
Outcomes:
Overall C-Section Rate (risk adjusted) - 24.5%
As compared to Chicago-area hospitals, this rate is:
Primary C-Section Rate (risk adjusted) - 10.1%
As compared to Chicago-area hospitals, this rate is:
VBAC Rate (risk adjusted) - 13.2%
As compared to Chicago-area hospitals, this rate is:
Exclusive Breastfeeding Rate - 39.9%
As compared to Chicago-area hospitals, this rate is:
Number of VBAC deliveries per year- 18
Epidural Rate - no data provided
Overall Induction Rate - no data provided
Early Elective Deliveries - no data provided
Episiotomy Rate - no data provided
Maternity Care Overview
"Childbirth is a very personal experience for the entire family. Whether you are thinking about having a baby or already pregnant, the comprehensive maternity program at Ingalls offers a variety of services for mother, baby, and family."
"Comfortable Maternity Suites: Whether you are planning a pregnancy or are already pregnant, the Maternity Suites at Ingalls are available to support and care for you during this exciting time in your life. Our comprehensive services, experienced staff, state-of the art equipment and attractive birthing suites will make your birthing experience one that you and your family will cherish. To add to your comfort, our 20 private birthing suites feature all the comforts of home, including televisions with VCR/DVD players, sleeper-sofas for baby's dad or support person to spend the night, hardwood floors, large showers, soft lighting, plush furnishings and a wooden glider to rock baby to sleep."
Valet Parking: "Ingalls provides valet "Stork" parking for pre-registered patients. Patients drive up to the hospital's main entrance and present their VIP pass. A staff member meets them in the lobby and personally escorts them to their labor and delivery suite."
Gift for new mothers: "Taking Care of Mom and Baby, created by our maternity staff, is our gift to every woman who delivers at Ingalls. The book's contents provide helpful answers about baby's care in those first important days."
Care team: "At Ingalls, obstetricians and pediatricians work hand in hand with many other specialists including anesthesiologists, dietitians, physical and occupational therapists, respiratory specialists, social workers, certified lactation consultants to assist with breastfeeding and doulas to assist with labor and delivery."
"High Level Perinatal Care: Ingalls is home to a Level II Nursery with Extended Neonatal Capabilities. This distinction recognizes the advanced monitoring equipment and technology used in our nursery and the special training our staff has completed in everything from ventilator support to how to care for high-risk newborns. Ingalls birthing unit also includes two state-of-the-art surgical suites for cesarean deliveries, conveniently located just down the hall from the maternity suites."
"Healthy Baby Network: Research shows that mothers-to-be who receive prenatal care throughout their pregnancy are less likely to have premature or low-birth- weight babies, and are less likely to encounter serious health problems related to their pregnancy. The Healthy Baby Network is a community outreach program that includes a unique network of local healthcare providers, retailers, government agencies, schools and community organizations that work together to coordinate prenatal care, education and social services for pregnant women. The program is managed by Ingalls Memorial Hospital, which has more than 85 years of experience delivering high-quality healthcare and community services.
The Healthy Baby Network does not charge a fee to use its services. Instead, each patient is assessed for public aid programs that provide medical, nutritional or financial assistance. Patients who are qualified to receive public assistance are enrolled in the appropriate program(s) with the help of the program's dedicated nurse navigator. . . .For more information about the The Healthy Baby Network, call 708.915.3825."
MATERNITY SERVICE TOURS
Tours of the Maternity Suites are offered for expectant parents. Call 708.915.5334 to schedule a tour.
CHILDBIRTH CLASSES
Ingalls Memorial Hospital offers a range of classes relating to childbirth and parenting.
You can see a schedule of classes here or more information, call 708.915.CARE(2273).
EXTERNAL​ ​REVIEWS
Last updated: May 17, 2020
IMPORTANT DISCLAIMER: The content on BirthGuide does not provide medical advice. Always consult a medical provider for diagnosis and treatment. The listing of an individual or entity in this Birth Settings Directory does not constitute an endorsement or recommendation by BirthGuide. Here's where you can find out where the information comes from and access a Glossary that explains the search terms used. By using this directory you agree to be bound by the BirthGuide Terms & Conditions of Use. If you do not wish to be bound by these terms and conditions, please do not access the directory.