West Suburban Medical Center (Oak Park) [Doctor-Attended Birth]
Address:
3 Erie Court
Oak Park, IL 60302
(708) 383-6200

PAIN RELIEF
Epidural
Patient controlled epidural
24/7 epidural (anesthesiologist on site)
Narcotics
Nitrous-oxide
TENS machine
SUPPORT
Doulas on staff
Doulas welcome
Siblings allowed during labor
Partner rooming-in
One-on-one nursing care
NEWBORN & POSTPARTUM CARE
After routine delivery...
Suctioning only if needed
Delayed cord clamping
Skin-to-skin contact until first feed
Baby rooming-in
All baby exams in mother's room
Early discharge
Home postpartum visit
BREASTFEEDING
Baby-friendly designation
Lactation consultants on-site
24/7 lactation support on-site
BIRTHING EQUIPMENT
Bean bag pillow
Birthing stool
Birth Balls
Peanut ball
Reclining chair
Rocking chair
Support rope, sling or bar
ROOM AMENITIES
Dimmable lighting
CD player
DVD player
Music speakers (phone or IPod)
Television
WIFI
Free WIFI
Refrigerator
Microwave
INSURANCE
Accepts Medicaid : Yes
See Insurance comments for details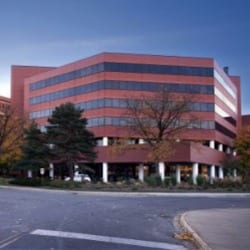 Address:
3 Erie Court
Oak Park, IL 60302
(708) 383-6200

Hospital | Doctor-attended birth
Medium (between 900 and 1600 births per year)
Perinatal Level II
Outcomes:
Overall C-Section Rate (risk adjusted) - 23.5%
As compared to Chicago-area hospitals, this rate is:
Primary C-Section Rate (risk adjusted) - 15.6%
As compared to Chicago-area hospitals, this rate is:
VBAC Rate (risk adjusted) - 26.4%
As compared to Chicago-area hospitals, this rate is:
Exclusive Breastfeeding Rate - 52.9%
As compared to Chicago-area hospitals, this rate is:
Number of VBAC deliveries per year- 53
Epidural Rate - no data provided
Overall Induction Rate - 20%
Early Elective Deliveries - 0 %
Episiotomy Rate - 2%
COMMENTS ON OUTCOMES
The outcomes reported above are for all births at West Suburban Medical Center, including births in the Alternative Birthing Center (ABC) and births attended by both midwives and doctors in the Family Birthplace.
VBAC / VBA+2C: The ABC and the Family Birthplace had a combined VBAC success rate of 81% in 2017: 75 mothers tried for VBAC  and 61 succeeded.
Episiotomy rate: Overall episiotomy rate is 1.6%. Excluding shoulder dystocias, the combined episiotomy rate in the ABC and Family Birthplace is .6%.
Maternity Care Overview
At the Irvin & Margaret Houck Family Birthplace, you, your family and your new baby will be treated with the utmost care and compassion by skilled doctors, midwives and specialists.
West Suburban Medical Center provides comprehensive obstetrical care supported by additional neonatal expert care from Ann & Robert H. Lurie Children's Hospital of Chicago.
INSURANCE
Click here to see Insurance Accepted.
For questions about insurance, call:
Patient ​Acceptance ​Guidelines
Risk guidelines for VBAC
Trial of labor is supported for women who have had up to 2 previous C-sections, depending on type of incision, clinical history and provider discretion.
TRANSFER OF CARE AND TRANSPORT
3% of newborns transferred
As Level II hospital, West Suburban cares primarily for women who have lower risk pregnancies. West Suburban serves a relatively high risk patient population, including women who have not had prenatal care and who may have undiagnosed risk factors.
Mothers and newborns needing more specialized care, including mothers in labor before 32 weeks and babies with fetal weight of less than 1500 grams, may be referred to Northwestern Memorial Hospital and the Ann & Robert H. Lurie Children's Hospital of Chicago.
MATERNITY SERVICE TOURS
A tour of the Family Birthplace is offered every other Tuesday at 5:30 pm and the third Saturday of every month at 3 pm.
To schedule, call 866.938.7256.
CHILDBIRTH CLASSES
The hospital offers a number of classes for expectant and new families, including prepared childbirth classes for first-time and experienced mothers, pain management and breastfeeding classes.
You can learn more about upcoming support groups, classes and other health events at West Suburban by clicking here and selecting "Maternity services" in the Class/Topic box.
If you have any questions, call 866.938.7256.
MATERNITY CARE CERTIFICATIONS & AWARDS
West Suburban Medical Center has been recognized by the Illinois Perinatal Quality Collaborative for excellence in care for severe range hypertensive pregnant patients.
EXTERNAL​ ​REVIEWS
Last updated: June 16, 2019