Choosing a birth photographer to tell your story
Advice from Chicago photographers 
Maggie Cuprisin and 
Jill Velazquez
Maggie Cuprisin (Maggie Cuprisin Photography) and Jill Velazquez (This is Family Photography and Film) are two of our favorite Chicago birth photographers. Maggie contributed the extraordinary images featured throughout the BirthGuide site and connected us to most of our Birth Stories families. Jill shot one of our very favorite birth stories, "Kate & Ashley."  So when we wanted an interview about birth photography, we knew who to ask.
Here's what Jill and Maggie cover:
why you might consider hiring a professional to document your birth

concerns that expectant families often raise

how to find a photographer/ videographer who will be a good fit for you

what they've learned from being a fly on the wall at well over 100 births.
What should you think about when you're deciding whether to hire a birth photographer?
Maggie:  Well, in some ways it's strange that we ask that question. I mean, people don't usually ask, "How do you decide whether to have a wedding photographer?"  But for some people, birth is kind of taboo and messy. And the other biggest objection women have is that they're not going to look good.
Jill:  But for moms I feel like it can be really important to have that objective record. When you're in labor you go to what I like to call "labor land" and you're not really aware of what's going on around you.  So it can be really helpful after the birth to have those pictures to help you put together the timeline and match up what you were feeling inside and what was happening outside.
Maggie:  And for dads or whoever is with the mom at the birth, having a photographer means that you don't have to worry at all about getting the photos, you can just be there in the experience and be there for her. That moment when you see your baby for the first time, you can focus on that. I mean, everyone is crying, nobody is thinking, "I'm going to pick up a camera and take a photo." And if they do, then they're not in the picture!  And for that person too it can be really great after the fact to see all they did to support the mom in labor.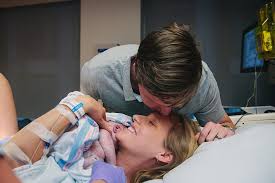 There's a moment after birth that we see a lot when the dad is looking at his wife, and she's holding the baby and looking at the baby but he can't take his eyes off of her and he's so in love with her at that moment and thinking she just did this amazing thing—and she's not even aware that he's looking at her.
Jill:  Also for fathers, that's sometimes the moment when everything becomes real for them.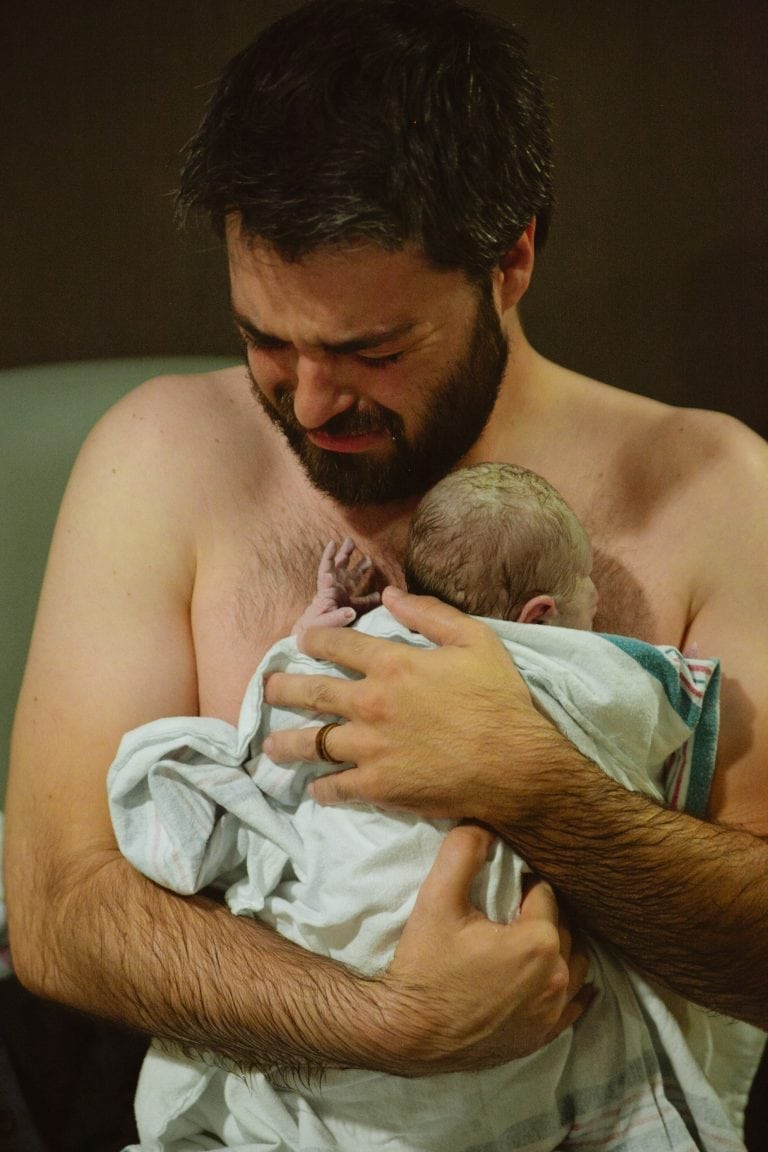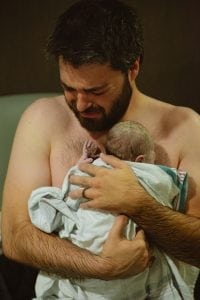 For the mother, it's easier to connect even before the baby is born. But for dads, you can see that moment when they're processing that there's a new person here. And that moment is wonderful to capture.
Maggie:  The story that sticks out for me was a family that planned a home birth and then she had to transfer to the hospital and ended up having a C-section.  And I remember the mom telling me, "Don't come to the hospital because my birth is not going the way I wanted." But I said, "No, this is still your story and you do want me there." And in the end she was very happy to have the photos because they showed  that it was still a beautiful event. At first she felt cheated and scared and, you know, "Don't even come, never mind." But then when she saw the photos it really changed her perspective.
What do you tell prospective clients who are worried about modesty?
Jill:  We of course leave it completely up to our clients what they want to share. If they don't want to share anything at all, that's fine with us. That's their choice. And we also tell our clients that we shoot for them to be able to share the photos. One of our main objectives is to take pictures that they'll want to share, that they'll feel comfortable sharing. A lot of times birth photographers think that the most important shot is capturing that moment when the baby crowns. But that's like 5 minutes out of a 20-hour experience. That is not necessarily the epitome of your birth.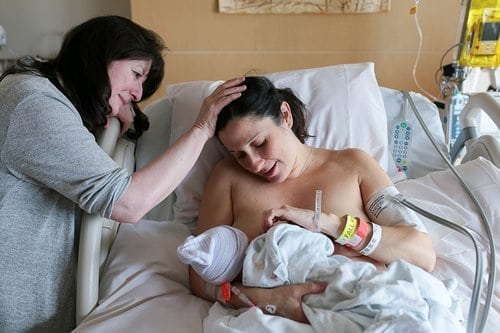 Maggie:  And for each woman, that most important moment might be different. We ask, "Is that important to you? What is most important for us to capture?" And it might be, "My mom is going to be here and she lives out of state so I want to document that connection I have with her while my baby is being born." Or it might not even be the birth, it might be more when the siblings meet the baby or it might be how their partner supports them. Just knowing that helps us tell their story better. We definitely appreciate the primal beauty of labor and the birthing mom and her full pregnant belly and we get photos like that, too, but our goal is to document relationships and connections and emotions. We want to show how a family connects during birth.
What questions should you ask when you're hiring a photographer?
Jill:  Start by looking at their photos. That's the top thing. Find someone whose work gets you excited and that you connect with.  
Maggie:  And then you also need to find someone you connect with personally. I feel like that's important because your birth space is so sacred. I remember that feeling from building my team for my second birth: I just wanted only who I wanted there and nobody else. So you need to find someone you're comfortable around, someone who won't judge your choices, someone who you like being with.
Jill:  We offer a no-strings-attached meeting to feel that out.  No commitment.  
Maggie:  Yeah—just let's meet, let's sit down, make sure that we do vibe.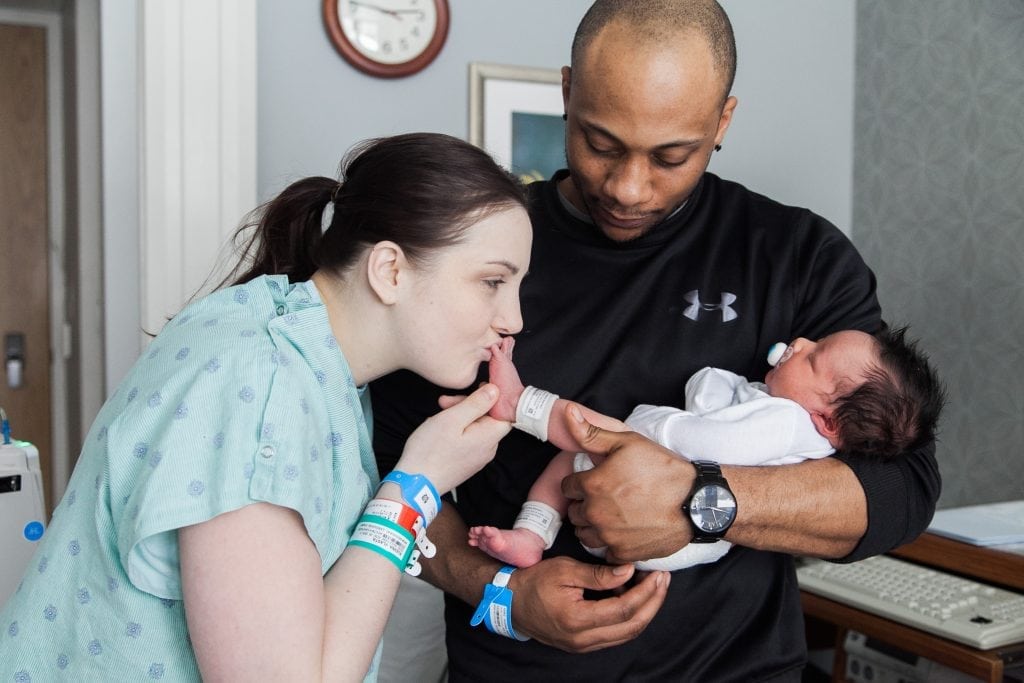 Jill:  And then you should ask about their back-up photographer, and you should have a chance to meet them too. You don't want just anybody showing up on the day. That's one of the reasons we chose to partner up. We go to our prenatal meetings together at 37 weeks, and then whichever one of us is going to go on the actual day, you'll have met both of us and when you call we can just say, "Okay, it's Maggie today," or "Okay it's Jill."
Maggie:  Another question to ask is when the photographer generally comes to join you in labor. We try to arrive in active labor, when the mom is at around seven or eight centimeters, and that would mean ideally that we're there for maybe three hours of labor and then maybe three hours postpartum. But of course anything can happen.
Jill:  Ask about policies on deposits and refunds. We get a deposit up front to hold the time on our calendar, and then the rest of the fee is due at 37 weeks. We do not offer refunds, because we've reserved the time and been on call for three weeks. And really the only reason we ever miss a birth is poor communication. If the family is in denial and doesn't tell us she's in labor until 45 minutes before the baby is born and we're an hour away—well, we'll get there as quickly as we can, and we'll shoot from the minute we get there, and then if we're only there for a few hours we can come back and do a newborn session or a sibling meeting or whatever is important to them. So you want to find out their policies on things like that.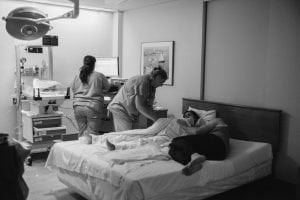 Maggie:  You also want to know how experienced they are. We've each done over 60 births. At this point we can pretty much tell when things are picking up or when we need to give the family some space.  
We know what to do in a delivery room. Even if it's a small space, we know where to sit, the choreography, the dance, we call it. And it's also knowing our place. We know when to back off or when to put the camera down and when to simply move out of the way. 
We've worked with providers enough that they trust us at this point. I think you need a minimum of 8 to 10 births for all of that to become second nature.
Jill:  Of course, you can definitely hire someone less experienced as a way to save money. Be aware, though. that photographers starting out are charging less because they need material for their portfolio, so you may need to be okay with your images being shared. That's something you should ask about.
The thing is, on-call work is very difficult. It means that someone is putting their life and their family on hold to be there with your family for an unknown amount of time. Having to arrange and rearrange your whole life—it's stressful, it's time-consuming, you're getting up in the middle of night. That's fine, that's what you sign up for. But this work is difficult, and even when you're at the beginning of a career in this field, you deserve to be compensated for that, and for the irreplaceable value of the photos you're providing.
Maggie:  The main thing is you should hire someone who does the kind of work you want. You shouldn't hire someone and then try to change that, and I think that's been kind of part of our journey too, is that we want people to hire us for exactly the kind of work we do.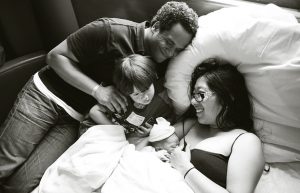 How much does it cost to hire a birth photographer?
Maggie:  There's a range, of course. Right now in early 2018 in the Chicago area, it's something like $1000–$2000.   But we see that going up as more and more families are realizing the value of this. The starting price for wedding photography is $3,000–5,000. Your wedding is no more important than the day your baby is born—and the work is MUCH less strenuous. To meet demand as more and more families choose this service, I expect that prices will be going up. We've seen that already in recent years.  
Can you have your doula take photographs instead of hiring a photographer?
Maggie:  Absolutely! Not everyone can afford to hire a birth photographer (though it's always worth asking about sliding scale or other rate adjustments). But many more people these days are hiring doulas. And inevitably you ask your doula, "cCan you maybe take a couple of photos for us?"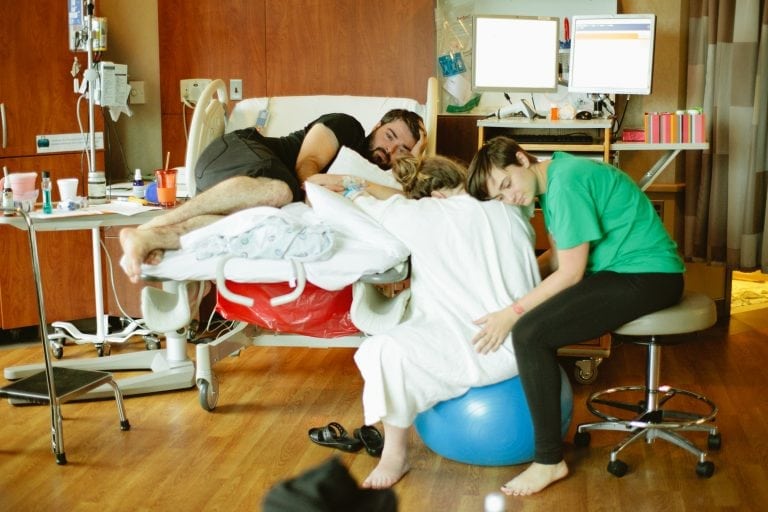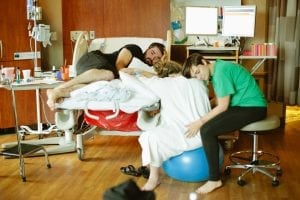 And we believe that all women and families deserve to have quality photos of this day. So we thought the best way we could bring this to families who wouldn't otherwise have it would be to create a class for doulas on how to do a good job photographing the births they attend. So we teach them about lighting and composition, what angles to shoot from. And there's a little guide that we put together for doulas to buy that includes a shot list of the key moments, the 12 key moments, that if you have a few shots of each of those, you're going to be able to tell a good story even with just 20 images or so. 
There are other kinds of tips as well, like remembering to communicate with the client about when she wants photos to be taken, because when you're taking photos, you're not supporting her, and vice versa. So those are the kinds of things as an expectant mom you need to talk through with your doula if you're going to rely on her for photos. Find out if she's comfortable and think through yourself which role you want her in at different points.  
How would you describe your own approach to birth photography?
Maggie:  Our work has been described as photojournalism, realism, documentary-style photography.
Jill:  Yeah, we try to show things just as they are.  Our goal is to capture little real moments.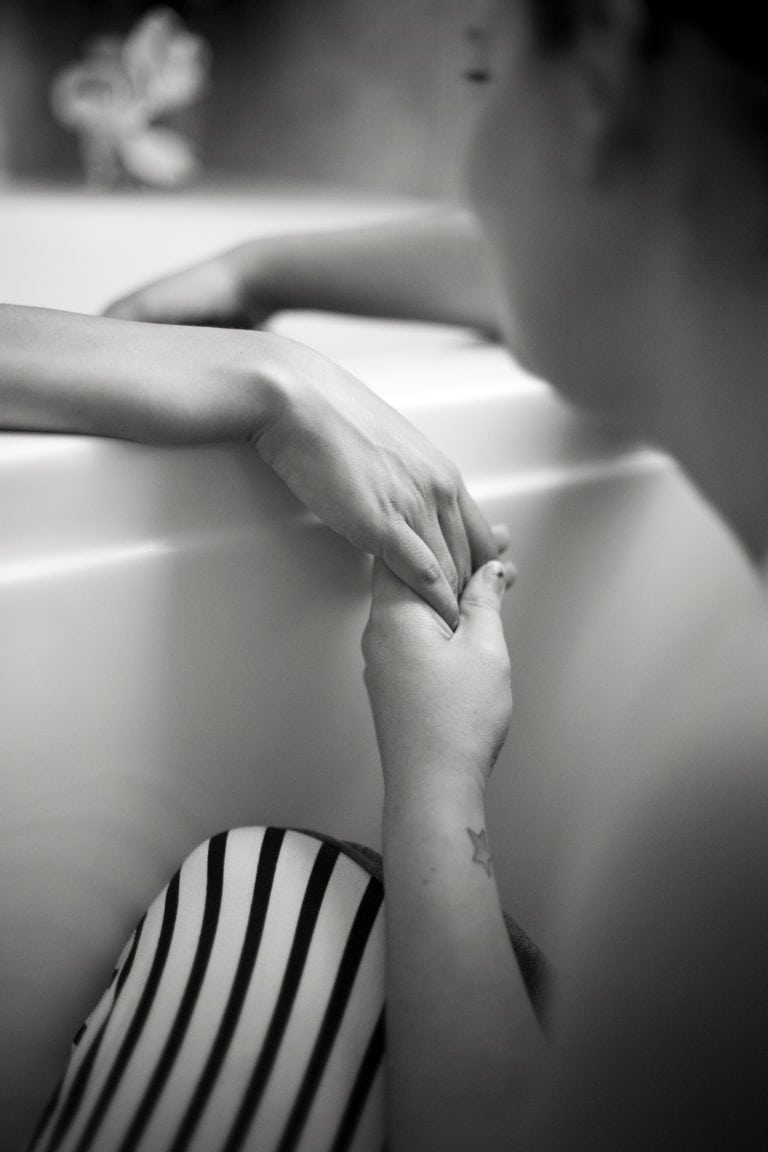 So when we do a family shoot, we will just hang out with the family for three, four hours. We might start at their house and then go to the zoo or something. People really like seeing their family dynamic. And they're in the pictures instead of taking them.  
And it can be hard to just tell the real story as it happened; it's something you have to learn. I remember leaving a home birth and suddenly thinking, "Oh no! I didn't get the shot of the whole family on the bed—I didn't get that picture of all four of them together for the first time." But then I was like, "Well, it just didn't happen. That just wasn't their story." You know? The Dad went out and went grocery shopping, and it was the mom's sisters and grandma who were all around her. It simply wasn't their story, that was just in my head. I had some idea that that's the way birth is supposed to go. I have really had to let go of that.
Maggie:   I remember calling Jill one time because I was planning to take my kids to the museum, and I'm trying to get out the door and they're stressed out and crying and not listening and nobody has their shoes on and the whole thing is like falling apart. And I'm thinking, "Oh, I'm a terrible parent." But if
somebody was there while all this was happening, they would be able to pinpoint moments of connection, moments of an endearing look on my face, hugs and kisses amidst all that chaos. And I would be able to look back and say, "That wasn't a crap day!  I did good. We did good. The kids had fun. I smiled. We hugged."  
It's almost like what happens during birth, we don't remember those things. We are looking at the difference between how we plan things and how it's actually turning out, and we're focused on that gap instead of being able to be in the moment. So that's definitely our thing too: helping families just enjoy the moments they have together and realize those good moments are actually happening. You know, we're all looking at TV and commercials and movies and all the photoshopped magazines, and everything is so fluffed up and sends the message that you should look a certain way. But we say, "No, this is life. This is what we actually looked like. Why not be happy with that? Why do we have to constantly enhance and photoshop things that are already amazing the way they are? Why don't we just take time to notice and celebrate instead?"
You've photographed well over 100 births between you.  What has that experience taught you about birth? What advice would you offer expectant parents?
Maggie:  There's not any one-size-fits-all birth experience for women. Some women really want a natural childbirth and hire a doula and work with a midwife.  Some women know they want an epidural and are more open to other interventions. It's important to understand that women can have very different experiences that are very good by their own lights.
But I would say that my main advice to all moms is to hire a doula because having that support will help you have the kind of birth you want, no matter what that is. Having a doula is like having a personal trainer. A trainer knows about nutrition and exercise and up-to-date trends and research. A doula knows how to communicate with nurses and midwives and doctors, how different hospitals work, how different providers work, how to have a healthy pregnancy. She is like a walking encyclopedia for you. That's priceless. She will help you understand what's happening and understand your choices and feel that you made choices along the way with full information.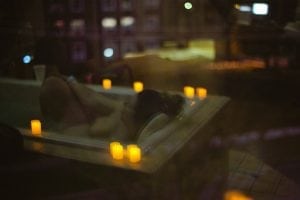 Jill:  And think about what kind of birth experience you want and then also prepare yourself for the all the different ways it could go. What are your options? Do your research. Figure out how you can take the reins and make that experience your own whatever that means for you. If you want to go to the hospital and get an epidural by eight centimeters, do it because it's your choice—not because you planned something else and then you didn't have enough support and now you're feeling like you failed before your baby's even out.
Maggie:  Figure out if this is a provider who will respect your wishes. Know that you can change if you don't feel comfortable with someone. And just talking to people about their birth experiences is important. But you also have to guard yourself because sometimes the negative experiences are shared more, so you want to hear about experiences that show birth has the potential to be very empowering.
Jill:  I had a c-section and the c-section was a good experience. I feel like if you are taken care of and feel that you were listened to and people talked you through what was happening so you never felt out of control—I think that is the key to a good birth experience.  
Maggie:  Just knowing what you want. Even just knowing that there are options. I think that's where it starts.